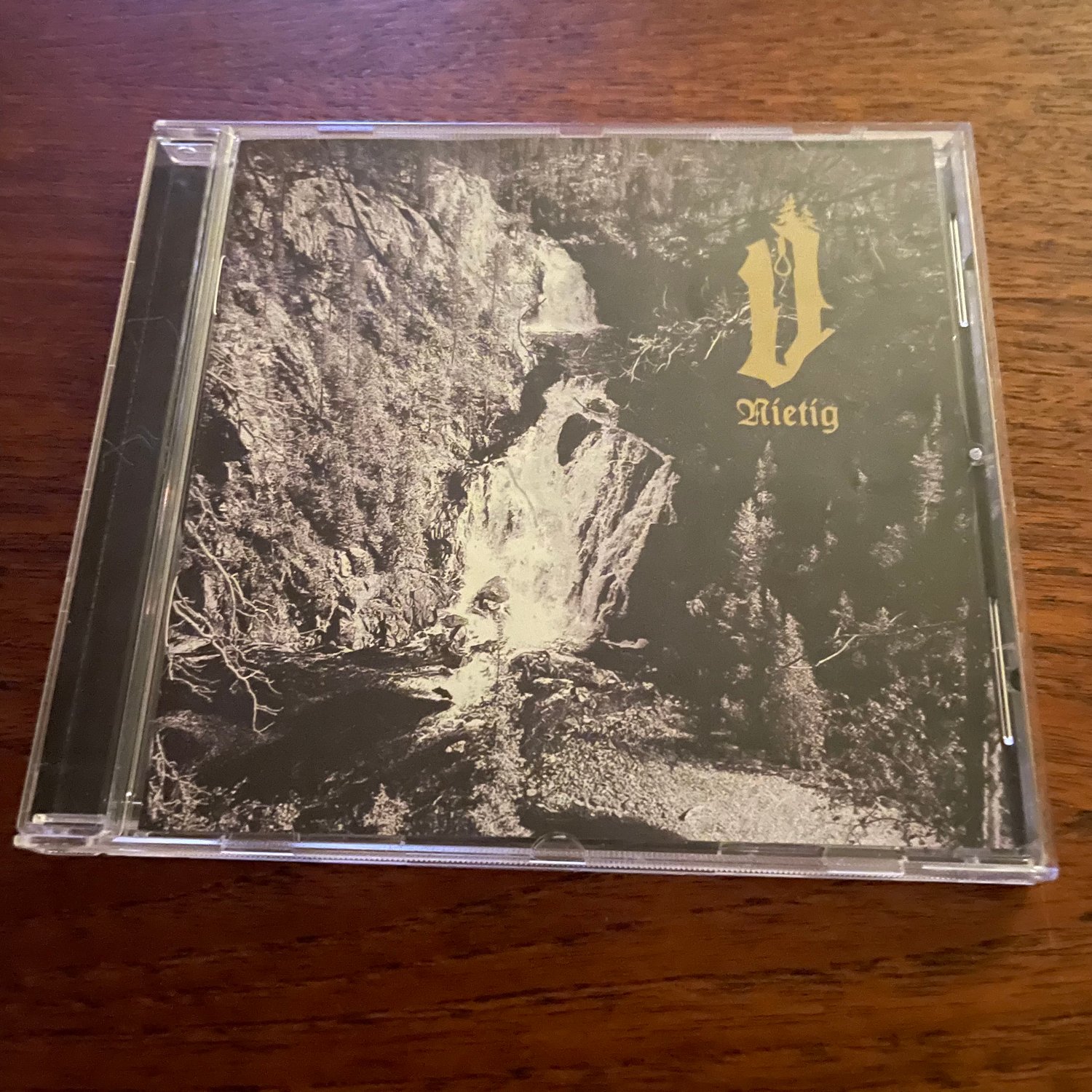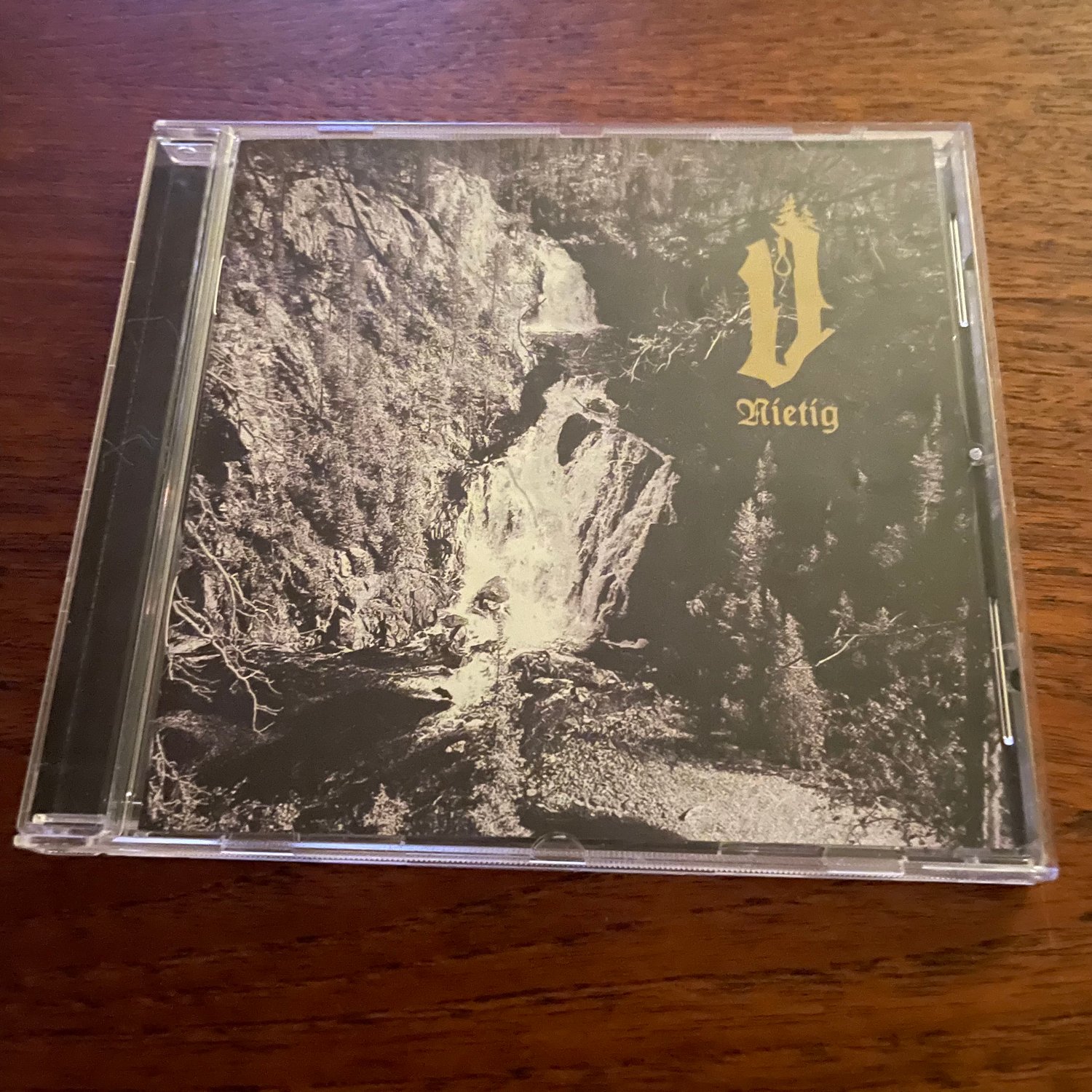 Volc Vermaliede - Nietig
$15.00
"Volc Vermaledide (medieval Dutch for "cursed people") was founded in 2001 by S. Mordenare Raben, from a desire to create dark music inspired by the shadowy realms of Mordenare's mind. Due to Mordenare's previous involvement with bands such as Cirith Gorgor, Asregen and Walpurgisnacht, Volc Vermaledide has been lying dorment for many years only to have its fires rekindled after moving to rural Sweden.
In May 2021, Volc Vermaledide's first full length album 'Nietig' saw the light. An album where Mordenare together with Nortfalke have built a soundtrack to the demise of mankind and the inevitability of its decay.
While at Volc Vermaledide's core beats a black metal heart, its harsh and atmospheric compositions are often embellished with a thick layer of synthesizers or, in some cases even exclusively consist of synthesizers. Expect five lengthy spellbounding and magickal tracks, with a spacial image so bombastic and epic as if the void itself is resounding through Volc Vermaledide – all performed with the greatest of eye for detail. This album will certainly appeal to fanatics of the sound of The Ruins Of Beverast, Darkspace, Summoning and Lustre, as well as worshippers of classic dungeon synth sound. Death – Formless – Freedom!"
Samples: